Ecologistics to sponsor sneak preview of Brittany App's upcoming film at SLO Film Festival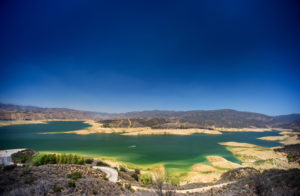 Like you we have been waiting with great anticipation for the completion of Brittany App's highly anticipated documentary "Where There Once Was Water."  Now is your chance to get a sneak peak of the film, edited especially for a screening at the 2017 San Luis Obispo International Film Festival.  Ecologistics is co-sponsoring the screening on March 15 at 7:00 pm at the Octagon Barn, 4400 Octagon Way off South Higuera at the south end of San Luis Obispo.  Brittany will be there to discuss her film and answer audience questions.  Three other short films will be screened that evening, including "Kickass Katie Lee," about the 96-year-old activist who opposed the Glen Canyon Dam, "The New Environmentalists: From Peru to Tanzania," narrated by Robert Redford, and "A Shepherd," about the challenges faced by a 30-something farmer in an age where the average farmer is over 50.
If you haven't seen the Octagon Barn, this a great time to check it out.  The barn, built in 1906, has been lovingly restored by the Land Conservancy and is now poised for new activity as an historical landmark and center for education, recreation, conservation and the arts.  This event is limited to only 100 people and is a special fundraiser for the Land Conservancy to assist with the completion of the barn restoration project.  Tickets can be purchased at the SLO Film Festival's web site.
Photo by Brittany App