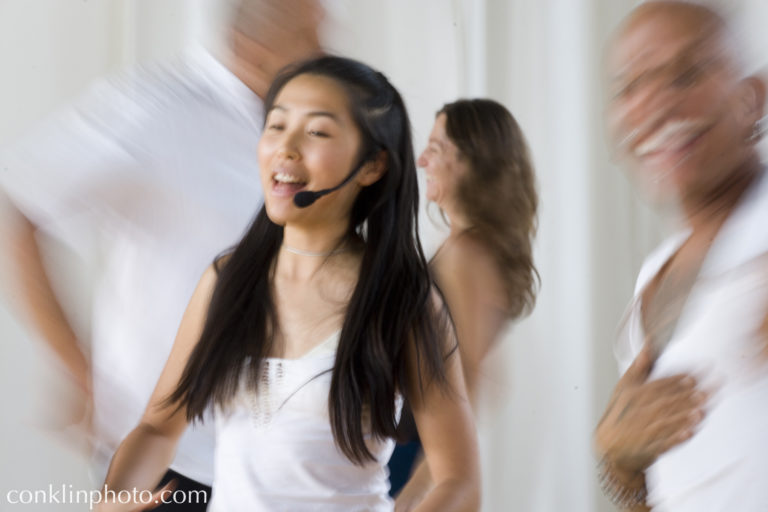 Seshen, an experienced Soul Motion teacher, will lead an invocation dance on October 14th and a closing session on October 16th. A form of meditation, this conscious ecstatic dance is a way to embody our authentic presence. Through movement we explore our imagination and individuality. In playing with shapes and steps we show love and respect to our bodies. The Soul Motion website describes the core principle as "the wisdom that we are mystic travelers spiraling toward a direct experience with Life . . . Soul Motion practice fosters and supports individual expression and inquiry within the container of shared community."
We dance by grounding ourselves into the Earth, moving with flow. Moving to the rhythm of the music. Moving through the whole space, in community while remaining rooted and open in our own bodies. Hence the dance is a metaphor for navigating our current lives. At the conference Seshen will lead us in gathering our collective intentions, grounding and manifesting them.
Originally from Japan, Seshen now lives in SLO and has studied Soul Motion for years. She loves connecting people to their souls through body awareness and union with nature. She teaches classes at the Yoga Centre in SLO and offers personal consultations for sustainable conscious diet.