The future of Diablo Canyon lands and deep-water offshore wind projects – get your questions answered at Central Coast Bioneers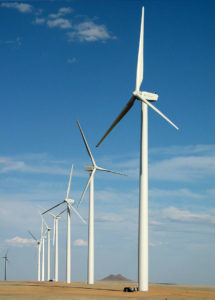 Two controversies are being faced by  San Luis Obispo County at present. One is what will happen with the 12,000 acres of land currently owned by PG&E around the Diablo Canyon nuclear power plant once the plant is decommissioned in 2025.  Will this land be sold to developers for hotels and golf courses?  Will it be returned to Chumash, who lived on and were the caretakers of the land for thousands of years?  Will it be saved for conservation and opened to public access?  Will Cal Poly take it over?  Two members of the Diablo Canyon Decommissioning Engagement Panel, Kara Woodruff and Scott Lathrop, along with Director of San Luis Obispo County Parks Nick Franco, will help us understand what to expect during the decommissioning process and how the public can get involved in the ultimate decisions.
The other controversy, which could cause a rift in the environmental community, is the designated of 376 square miles off the Central Coast as a Wind Energy Area by the Bureau of Ocean Energy Management.  What does this mean? What is the permitting process that will be followed? How will this affect our economy? What impact will it have on migratory whales and birds? Will it harm the fishing industry? Who will benefit from the power generated?  Our panel of experts, Morro Bay City Councilmember Dawn Addis, Cal Poly researcher Yi-Hui Wang, and Alla Weinstein, the founder of Trident Winds Inc., will answer these questions and more that you bring.
Central Coast Bioneers will be held February 26 from 9 am to 4 pm at the San Luis Obispo Guild Hall.  For more information and to register click here.