This month on Ecologistics Presents: Incubation Station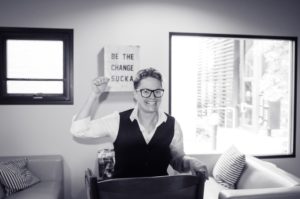 Alyssa Adams of Ecologistics will be interviewing Kristen Hazard and Kelly Fisher of the SLO Climate Coalition about their new, exciting Micro-Community Collaborative project.  The SLO Climate Coalition brings together community expertise, creativity, and resources to champion high impact regional climate solutions.  Their core values are environmental justice, high impact solutions, and economic vitality.  The Coalition's newest project, Micro-Community Collaborative, is a grassroots people's movement that inspires, educates, and empowers San Luis Obispo County locals by encouraging community collaboration to build a sense of belonging, foster resiliency, protect and conserve the environment. MCC's mission is to empower the development of resilient and sustainable neighborhoods – one Micro-Community at a time.  Tune in to hear how they plan to accomplish this vital goal.
Date: Thursday, October 7
Time: 6:30-7:00 pm PDT
Log into your FB account and search for Ecologistics.  Once  you're on our page you will see the livestream at the top.  You can click the comment button to ask questions.  If you don't have Facebook, you can watch the livestream on our web site at www.ecologistics.org.