Free ecological medicine eBook available from Bioneers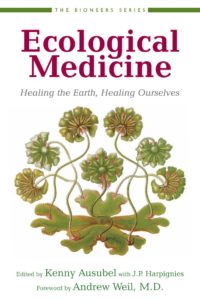 Ecological medicine is a unifying field that embodies the recognition that human and environmental health are one notion, indivisible. It's also a metaphor for the healing process intrinsic to life that applies to both ecosystems and our bodies. Modern medicine's separation from nature is at the root of many tragedies, both human and environmental, and the current pandemic is an object lesson in how disastrous that disconnection is to us as a society and civilization.
In light of the pandemic, Bioneers is releasing a free downloadable pdf of its 2004 Bioneers book: Ecological Medicine: Healing the Earth, Healing Ourselves, which could hardly be more relevant right now.  Click here to download your free copy.