Green Careers Panel at Tiny Home Expo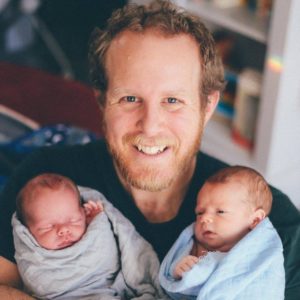 Ecologistics is proud to present a panel aimed at local high school and college students who feel a different calling than a corporate cubicle career path.  You will meet three Cal Poly grads who tapped their passions and leveraged them into a living.  Catie Michel graduated with a B.S. in Animal Science and minors in Wildlife Biology and Environmental Science.  Catie interned with Ecologistics, the Morro Bay Estuary Program, and was a marine biology research assistant in Baja California.  She is now on the education team at the Great Farallones Association in San Francisco working with family workshops, Oceans After School, and other programs.  Eric Veium graduated from Cal Poly with a degree in Industrial Engineering.  Prior to graduating, Eric was actively involved in campus sustainability efforts through the Empower Poly Coalition, as President of Cal Poly Biodiesel, and as founding member of the Green Campus Program. Eric is currently an Energy and Sustainability Analyst at Cal Poly and Task Force Chair for the SLO Climate Coalition, assisting the City of San Luis Obispo in becoming carbon neutral by 2035.  The third panelist is Victoria Rose Carranza, who studied Environmental Management and Protection, Sustainable Environments and City & Regional Planning at Cal Poly.  While a student, she founded the SLO Sierra Student Coalition, and served on the boards of California Student Sustainability Coalition and the Empower Poly Coalition.  Victoria served as a Ranger Aid for SLO County Parks & Rec before finding her true calling as an Education Director with One Cool Earth, an organization that installs school gardens throughout the county and develops programs, services, and resources that foster a healthy and educated global community.
Come hear their stories and let them inspire you at the Tiny Home/Net Zero Expo, Madonna Meadow, SLO, Sunday, October 13, 1:00 pm.  Tickets on sale here.