Climate action that works for us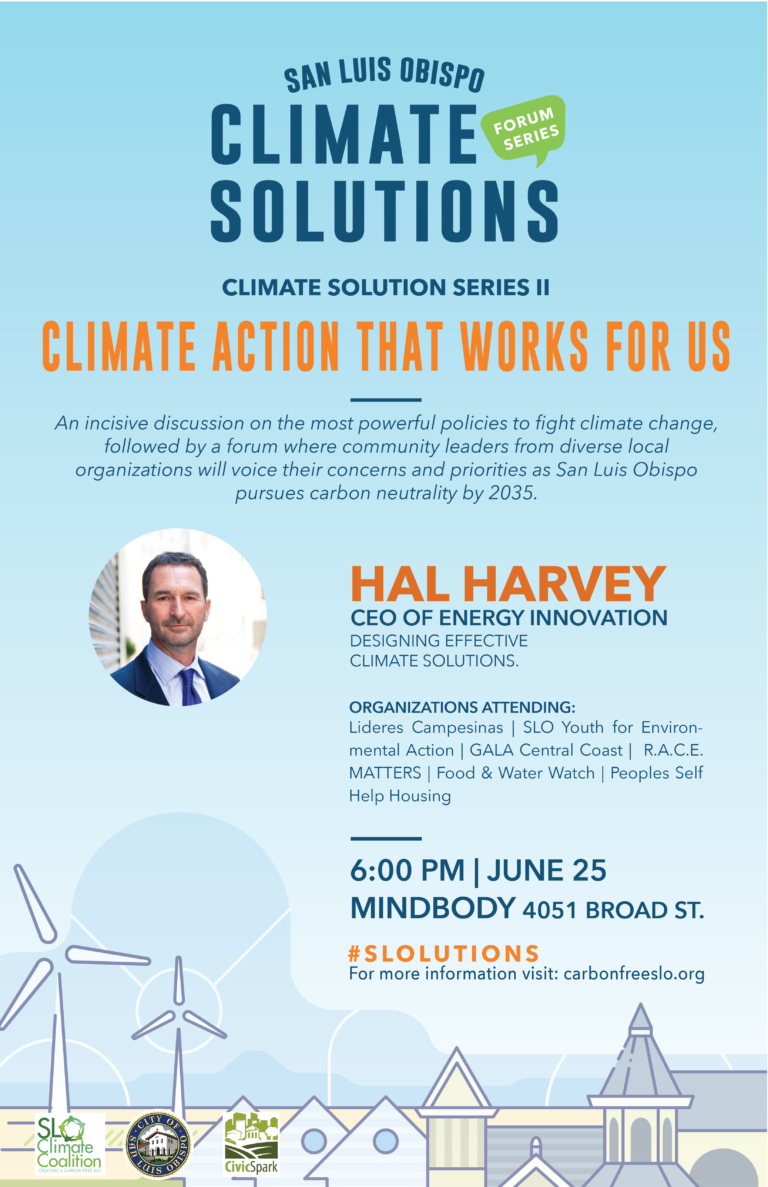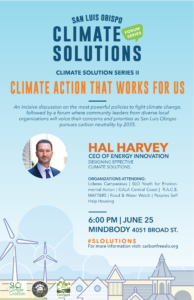 In climate, delay is killer.  Climate change requires action as soon as possible.  Government, businesses and organizations around the world have committed to reducing emissions and putting world on a trajectory to a lower-carbon future.  They key now is turning these pledges into reality, with laser-focused, well-designed policy.
From "Designing Climate Solutions" by Hal Harvey
Following on the heels of its first successful event, SLO Climate Coalition is hosting the second of its Climate Solutions Series at 6:00 pm on June 25 at MindBody, 4051 Broad Street in San Luis Obispo.  Entitled Climate Action that Works for Us, the forum will feature Hal Harvey, CEO of Energy Innovation, in an incisive discussion on the most powerful policies to fight climate change.  Following Mr. Harvey's talk, community leaders from local organizations R.A.C.E. Matters, GALA, Northern Chumash Tribal Council, Lideres Campesenas, SLO Youth for Environmental Action, and People's Self-Help Housing will voice their concerns and priorities as San Luis Obispo pursues carbon neutrality by 2035.  The event is free to the public and food and beverages will be provided.  Click here for more information and to RSVP.