Climate Solutions Now – Volunteer Sign-up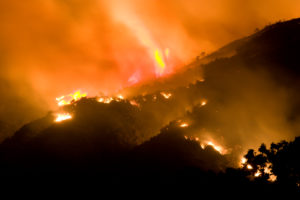 The climate crisis is a big problem, and it will require many solutions. We already have the necessary technology – now we need to solve the human side of the problem: education, consensus, and implementation.
IT'S TIME TO GET INVOLVED
We need planners, engineers, architects, and builders. We need scientists, writers, educators, and expert consultants. We need entrepreneurs, economists, agricultural specialists, and businesspeople. We need government workers, administrators, and motivated community members. We need YOU.
On October 2-3, 2021, the Initiative for Climate Leadership and Resilience at Cal Poly is hosting the all-virtual solutions-focused conference "CLIMATE SOLUTIONS NOW" with the following goals:
– Explore current efforts at solving the world's biggest problem, and avenues for getting engaged in a manner that befits your particular skills and interests.
– Discover current and forthcoming Learn by Doing opportunities for students and faculty in the climate change and sustainability domains.
– Strategize faster, more efficient carbon emissions-reduction efforts and more equitable, efficient and effective responses to climate change.
– Energize communication between scientists, engineers, government employees, practitioners, and entrepreneurs working on climate challenges.
Conference activities include talks and discussions in 10+ parallel tracks, including:
Agriculture & Food Systems, Alternative Energy, The Built Environment, Climate Action Planning, Community Wastewater, Environmental Justice and Public Policy, Natural Resources, Regional Climate Action, The Sciences, and Transportation.
We will have speakers from CAISO (CA Independent Systems Operator, aka, "the grid"), ThorCon, Ecdysis Foundation, Carbon Cycle Institute, CalCAN, Guttman & Blaevoet, as well as people working on climate in local governments, industry, and as entrepreneurs.
Your participation in this event will help launch the next generation of climate leaders!  Please click here for volunteer opportunities.
Erin Pearse, Organizer